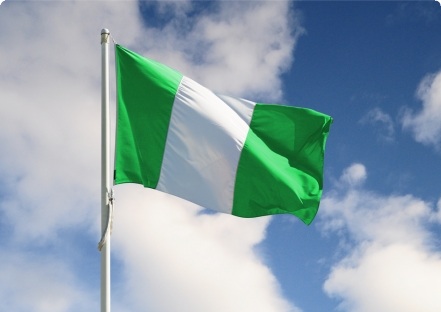 The news filtered in on Monday, April 15, 2013 that there had been two bomb explosions at the 26th mile of the Boston Marathon. I switched on the television and all the major news channels were on it in a flash. I checked on social media and some of the news and graphics  were heart wrenching. Pictures from the scenes were gory, shattered limbs, people covered in blood, while a lot of people in critical condition were moved to the hospital. The bombings had claimed three lives and over 170  injured according to the international media.
It was shocking to see some of the folks who started the race finishing without limbs while others waiting to cheer the runners at the finish line ended up dead and in critical condition. I could not help but watch how the different government agencies and ordinary citizens responded to the situation. The operating theaters  in Boston City could be described as battlefield hospitals as injured people were brought in. Immediately my mind wandered and I asked, if this was Nigeria how would we  have handled it? I was brought back to reality by just putting into perspective how we have handled various bomb bombings, accidents, and air disasters.
I read how ordinary citizens showed courage and heroism in helping the injured. The police, first responders, and the Boston medical community responded in an efficient and effective manner. I asked myself, If this had happened in a Nigerian city how would we have responded? A crowd of onlookers, police trying to 'drive' the crowd away, hospitals unable to attend to the injured due to lack of equipments, drugs, and manpower. Probably no electricity at the hospital (possibly a generator available but money has not been released to buy diesel).
Within twenty four hours, there was news that the American security agencies had identified the suspects. I told a friend that can you imagine that within twenty four hours! No committee was set up, a council of elders was not formed, nor a task force inaugurated to 'get to the bottom of this dastardly act' in the Nigerian cliche style.
As things unfolded, the pictures of the two suspects were released and the American security agencies left no stone unturned to 'smoke them out' – in the words of a good friend of mine. My mind came back home again and I asked, how many lives have we lost to senseless bombings by Boko Haram? Has anyone  ever been arrested? Are our  security agencies so incompetent? What value do we place on human life?  Bombings in different parts of the country have become a common place. Kidnapping is a regular occurrence and may I add a money making business for some.
The FBI within days announced that the first suspect Tamerlan Tsarnaev, 26 was killed in a shootout early Friday and a man hunt launched for the second suspect, 19 year old Dzhokhar Tsarnaev.  By Saturday Dzhokhar was arrested. The man hunt was simply breathtaking. Boston City and it's surrounding environment was in lockdown or what the Americans call "shelter in place" was activated. I was simply amazed  how thousands of law enforcement officers conducted a nearly 24-hour door-to-door manhunt for Dzhokhar Tsarnaev (one would have been forgiven for thinking that it was a Hollywood action packed movie). I asked myself again, will the Nigerian government or state do this for an 'ordinary Nigerian citizen' ? Do they even care for the average citizen? Do they value the life of a Nigerian? Are our leaders touched by the pains of the populace? The questions kept coming.
I could not help but stand and applaud President Barrack Obama's  comments after the second suspect was arrested. In his weekly video and radio address, Obama praised officers who "worked together throughout the week, often at great risk to themselves, to keep our communities safe." He went on to say, "as a country, we are eternally grateful for the profound sacrifices they make in the line of duty — sometimes making the ultimate sacrifice to defend the people they've sworn to protect."  He praised the "stories of heroism and kindness, resolve and resilience, generosity and love" that he said the nation has witnessed since the Monday bombings.  President Obama said, "If anyone wants to know who we are, what America is, how we respond to evil and terror — that's it."
I finally asked myself when will the change my beloved country craves for, come. We are so rich, yet our people are so poor. So Blessed, yet we seem cursed. So gifted with the best brains, yet we seem clueless. Militants are given amnesty and paid salary (and even some of their leaders given contracts) when they should be made to face the law. Terrorists who have killed thousands of innocent Nigerians are offered amnesty and money to put an end to their dastardly actions rather than them facing justice. Law enforcement officers are so poorly remunerated and as such are more interested in 'obtaining' (using the local parlance) money from the citizens they are meant to protect. Why are we not inspired by our leaders ? Is it rocket science for us to have the basic things of life (health, security, rule of law, etc ) up and running? When will our change come?
Bimboh Adekoya writes from Lagos, Nigeria.