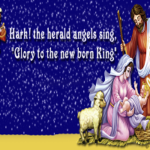 Dear Yvonne: I and Sam have been friends' for some years now and everyone kept saying we would make a great couple.
I guess I listened too much to their suggestions and realized I began to love my friend of five years, although Sam never hinted that his mind was in that direction.
My cousin Olive came to spend the Easter break with us and suddenly, Sam and her became inseparable.
I was unhappy with the situation but consoled myself that Olive would be gone and I'd have my Sam back to myself.
I kept counting down to the days until my dear cousin left. I realized I was jealous and wanted her gone so much that I made things a little uncomfortable for her.
Olive left for her house a week earlier than planned and an overjoyed me, thought I had heard the last of that Sam and Olive situation.
Yvonne, Sam soon started acting so mysterious and excited and courted my company always. He wanted my opinion on everything as before. It seemed like he could not do anything without my input. My Sam was back. I was so happy.
He picked me up from work one evening and we drove to a restaurant. It was very lovely and serene there and the food was perfect. Sam pulled out a wrapped mini box and slyly asked me to open it. My heart skipped so many beats I thought it would suddenly stop.
When I unwrapped the tiny box, it was as I expected. The most beautiful engagement ring I had ever seen, exactly what I imagined I'd wear when I got engaged, to no one but my Sam.
I was so happy, I could not speak. Sam was speaking to me but I could not make out his words, the tears were threatening to roll down my eyes and I was nodding my head.
Somehow, I managed to hear him from my reverie; Sam said "Do you think Olive would like it Jane?''
"Yes, Sam, Yes", I reply.
"Thank you Jane; you know that I truly value your opinion. You are my best friend, my right hand. Now, I ask your blessing and permission to ask Olive to be my wife"
His words exploded in my ears. Sam was not asking me to be his wife. He was about to take this perfect ring and propose to my cousin Olive.
Why could he not see that I love him with my entire being? I have known him for five years. He only just met Olive and now, she is to be married to the love of my life.
Wordlessly, the tears rolled down my eyes, as I tried in vain to use my hands to swipe them off my face.
Sam thought I was happy for him and my dear cousin. He did not know the real reason I cried. I cried because my heart broke.
All this while I thought I was rid of Olive, I did not know how wrong I was. Sam and Olive, unbeknownst to me had communicated every day since she left and had even met on a couple of occasions.
They never broke communication and things had happened so fast between them.
As I write to you with this pain in my heart; Olive and Sam are engaged and flaunting their love everywhere.
Olive told me she hinted it was a dream of hers' to get engaged in December and marry at Valentine's and had told Sam so not realizing that they'd fall in love.
Now her dream is coming to pass and I feel like my entire world turned dark. Please help me; I am in so much pain.
Yvonne says: Dearest Jane; I am deeply sorry to read your mail. Please Jane, you should not hold any grudges against Sam, because he never told you that he wants to marry you. This is the reason I constantly caution against a male and female becoming so close to one another, that people even assume you two are a couple or should be a couple. Because, more often than not, one party ends up loving the other, whereas, the other still sees the other party as "my best friend or my good friend".
Perhaps you should try steering clear of the happy couple for now, until pain and jealousy seizes to rise in you at their sight.
It is Christmas; you could travel to a place that fills you with joy if you can manage it and afford to do so. To put some distance between you and your best friend Sam.
I however encourage you to be of good cheer. Do not in any way do or say anything to interfere with the happiness and love between those two. I am quite certain Sam and your cousin never meant to intentionally hurt you. They are perhaps unaware that you are hurting. It will somehow work together for your good. Perhaps things were supposed to happen exactly the way it is. You will survive this.
God is still faithful; your own love, new and real best friend, husband and father of your children will find you. It is well with you love.
God loves you so much! So does your family and friends.
I do wish you a merry Christmas and Happy new year and pray the miracle of the gift of the birth of Jesus pulls you out of the deep sadness you feel.
I am equally wishing all our readers' Merry Christmas and happy New Year! Until next time, I love you with the love of God! Shalom!