There has never been the slightest doubt in my mind that the God who started this great work in you would keep at it and bring it to a flourishing finish on the very day Christ Jesus appears.
Philippians 1:6 (The Message)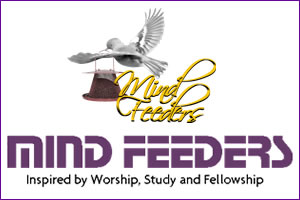 It was a different morning yesterday while I was prepping my daughter for school- just because the TV was on.  Normally we do not let the kids watch any shows on week days, but somehow they got watching – Learn to Read at the Storybook Factory by Leapfrog® while I made breakfast and packed up the lunch box. It's been one of the best playing DVDs lately as my daughter is actually learning to read.
So it was almost time to go and I sat down for a few minutes – then I heard from the show – The Story never ends in the middle! Whoa!  My spirit jumped at it- and I shouted it out loud!  It seemed like that was all I needed for this time of my life.  Not following the story, nor caring what led to the statement, I said it over and over and immediately made it into a prayer.  The kids watched me as I went "crazy" with this statement.
From a simple kid's DVD – God spoke right to me and gave me the word I needed.  There were a few things that I've tried to work on in the past months and it seemed like it wasn't coming through and I was at a point that I wanted to put them away and move on………but that was the middle of the story. Immediately I heard that statement from my kid's show – I received a lift, a new fire and an inner strength and I just knew that was God talking to me.  He met the need of my spirit from a simple kid's show.
Hmmn, so where are you friend?  You know it's the middle of the story – I just want to say to you – THE STORY NEVER ENDS IN THE MIDDLE.  This great God who made you has great plans for you and even for that very matter that seems has come to a halt; I want you to know that the story never ends in the middle.
It's not yet time to move on – it's time to speak to the situation, work harder at it, believe in it and most importantly wait on God concerning it because  there are new chapters and episodes  ahead in the story and when the story ends it will end beautifully and in your favour.
Titilope (Titi) Oyegbile writes from Milton-Ontario- Canada. You can check out her blog at http://mindfeeders.com/Index.aspx