It is written, by the testimony of two or three witnesses, a matter shall be established (II Corinthians 13:1).  Here are three witnesses in hymns and prose spanning a 150-year period:
For the Beauty of the Earth (1864)
For the beauty of the earth
For the beauty of the skies
For the love which from our birth
Over and around us lies
Refrain:
Father unto to Thee we raise
This, our sacrifice of praise
For the beauty of each hour
Of the day and of the night
Hill and vale, and tree and flower
Sun and moon, and stars of light
For the joy of ear and eye
For the heart and brain's delight
For the mystic harmony
Sinking sense to sound and sight
For the joy of human love
Brother, sister, parent, child
Friends on earth and friends above
For all gentle thoughts and mild
For each perfect gift of thine
To our race so freely given
Graces human and divine
Flowers of earth and buds of heaven
For thy Church that evermore
Lifteth holy hands above
Offering up on every shore
This pure sacrifice of love
For thyself, best Gift Divine
To the world so freely given
For that great, great love of thine
Peace on earth and joy in heaven
Folliott S. Pierpoint (1835 – 1917) 
We thank Thee (1962)
We thank Thee each morning for a newborn day
Where we may work the fields of new mown hay
We thank Thee for the sunshine
And the air that we breathe
Oh Lord, we thank Thee
We thank Thee for the rivers that run all day
We thank Thee for the little birds that sing away
We thank Thee for the trees
And the deep blue sea
Oh Lord, we thank Thee
Oh yes, we thank Thee Lord
For every flower that blooms
Birds that sing, fish that swim
And the light of the moon
We thank Thee every day
As we kneel and pray
That we were born with eyes
To see these things.
We thank Thee for the fields
Where the clovers grow
We thank Thee for the pastures
Where the cattle may roam
We thank Thee for Thy love so pure and so free
Oh Lord, we thank Thee.
Jim Reeves (1923 -1964)
Perspective…
Have you ever really sat back and realised the things we take for granted? I did. The date was March 20, 2002. I was at work (I'm a supervisor) training one of my new girls on a machine. We make speaker covers. The machine was an air press that trims the part before it is shipped to major companies. Unfortunately for me, she wasn't paying attention. In a split second, my life was changed forever.
I lost three fingers in that accident, on my dominant hand. The surgeon was able to replant them, but a year later, I lost my index finger once again. As it stands now, I may lose the other two as well. Being a single mother of two girls, it was really tough doing everyday things that I've come to realise we take for granted: tying shoes, changing diapers, washing dishes with one hand, sweeping the floors, drying my hair,  …you get the picture.
But I still have seven fingers. Always remember to count your blessings and to thank GOD for all that you have, regardless of how small it may seem. HE has certainly blessed my family and me. Without HIM, I would have never gotten through this tragedy.
A Mountain Wings Original by Theresa Sweeney, Fountain Hill, AR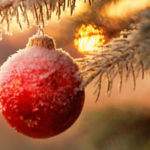 King David, the perpetual witness, of course, has much to say about giving thanks to the Most High. In Psalm 19, he joins Folliot Pierpoint and Jim Reeves above by declaring: "The heavens declare the glory of God, the skies proclaim the works of His hands. Day after day they pour forth speech, night after night, they reveal knowledge."  And in Psalm 92, he hits it home by stating: "It is a good thing to give thanks unto the Lord and to sing praises to thy name, O Most High. To show forth your lovingkindness in the morning and your faithfulness at night."
You and I can join the ranks of this cloud of witnesses by declaring: "Sing for joy, O, you righteous. Praise is becoming to the upright. Give thanks to the Lord with the lyre, sing praises to him with a harp of ten strings, sing to Him a new song, play skillfully with a shout of joy.  Let everything that has breath, Praise the Lord!!!"
So why am I thankful?  What am I thankful for? I am thankful for:
The gift of life;
My daily provisions;
The incomprehensible peace of God that keeps my heart and mind in the face of life's contradictions;
The abiding presence of God that makes me feel loved and shielded;
His hedge of protection and His preservation of me and all that is mine;
The divine health I enjoy;
The great deliverances from known and unknown terrors and situations; and from the hands of they who are mightier than I;
His exceeding great and precious promises which keep my hope alive;
His grace that sustains me;
His mercies that are renewed to me every morning;
His compassion that reaches out to me;
His favour that encompasses me about like a shield;
The power that is in His word which consistently comes alive in my situations;
The efficacy of the blood of His son, Jesus Christ;
The free gift of salvation;
Above all, His many assurances, especially the assurance of eternity with Him.
And yes, I am thankful for the daily load of benefits in addition to the foregoing – the blessings, the miracles, the answered prayers and the gifts for which I did not even ask.
The heart that thinks is the heart that thanks. Everything we fail to give thanks for, we are liable to grumble or complain about. We must be thankful even for those things, which God, in His infinite wisdom and mercy has seen fit to withhold from us, because in giving them, there may perhaps lie our destruction or the truncating of our eternal destiny. We are blessed not because we are good but because the Lord is good and His mercies endure forever. We must choose to thank Him in ALL things because if He says to thank Him in all things, it is because in every circumstance, no matter how dire, there is still a reason, a cause, for which we can be thankful to Him.
Won't you therefore join me in giving thanks to this good and faithful God for all of His many benefits to us, none of which we justly deserve.
Though the fig tree does not bud and there are no grapes on the vines; though the olive crop fails and fields produce no food; though there are no sheep in the pens and no cattle in the stalls; yet I will rejoice in the Lord, I will be joyful in God, my savior.
Rejoice in the Lord, again, I say, Rejoice.
HAPPY THANKSGIVING CELEBRATION!!!
Deaconess Obafunke Alade-Adeyefa writes from Lagos, Nigeria