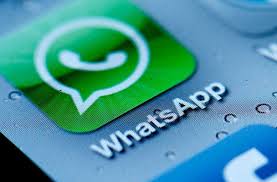 WhatsApp Messenger: How You Can Leverage Its Benefits
WhatsApp messenger is a cross-platform mobile messaging application which allows users to exchange messages without having to pay for Short Message Services (SMS). The messenger is available for i-phone, Blackberry, Android, Windows phone and some Nokia phones.
It is a cross-platform and so, anyone with any of these phones can see and text other users whose phone numbers they have in their phone books. However, you will need to have subscribed for mobile internet or be connected to a wireless network (or Wi-Fi) to be able to access the data service that allows the application to run on mobile devices such as your Smartphone.
If you have not done so already, the following steps will set you on your way to leveraging the benefits of this social tool in order to communicate and share edifying experiences through text, photos, voice notes, and video clips. 
Step 1
Download WhatsApp for your phone.
The app is available at www.whatsapp.com.
Step 2
Launch the App from your Smartphone
Follow the on screen prompts to create a WhatsApp account that will be linked to your phone number. Allow WhatsApp to Sync with your contacts to message people you know with ease.
Step 3
Message your Favourites
Once in your account, you will see all of your contacts who already have a WhatsApp account on the "Favourites" tab. Keeping this list will allow you to know who has WhatsApp, but it may be too cluttered if you want to access a frequent contact with ease.
Step 4
Invite friends you'd like to message to use WhatsApp.
Find a contact and tap on it to view its details, tap invite (name) to get WhatsApp to send them an SMS invitation to download the application. In order to message a friend on WhatsApp, they must have been added into your phone's contacts. Ensure that their phone number has been entered into your address book accurately and that they have installed WhatsApp.
Step 5
Start a chat.
Tap "chats" in the navigation bar. Tap and select a contact to start a new WhatsApp message. You will be taken to a new chat window where you can type a message. You may also record a video or take a photo in real time for sharing.Underneath the recipient's name you will be able to see if they're online and also see their 'last seen' time, which is the last time they used WhatsApp or lost internet connection. You can also start a new group and invite other users with similar interests to join.
Step 6
Wait for your message to be delivered to your friends.
One check mark next to your message means that it was delivered to the server, and two check marks mean that it was delivered to the recipient's device.
Step 7
Manage your chats.
You'll see a list of all of your WhatsApp conversations with individual users and groups. Tap on any of your choice to continue a conversation or to read an old message.
Step 8
Change your settings.
Tap the "Setting" icon on the navigation bar, to edit your name or profile picture. To edit your font size, chat wallpaper, message timestamp, tap "chat settings" and follow the prompts.
To block users from contacting you, tap "chat settings" and then "block." You will always be able to see a list of contacts you have blocked underneath. Blocked contacts may be able to see your status, but not your "Last Seen" or online availability and they will not be able to send you messages.