But the hour is coming, and now is, when the true worshipers will worship the Father in spirit and truth; for the Father is seeking such to worship Him. John 4:23 (NKJV)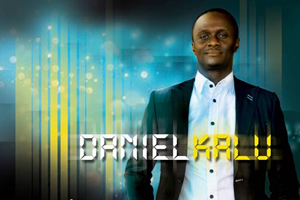 Worship leader and recording artiste Daniel Kalu strives to become the True worshiper that God desires the church to be, and to lead the body of Christ into a life-changing and true encounter with God. Daniel Kalu is a leading voice in modern worship. His ministry is designed to revolutionize the way the Body of Christ views worship. His assignment and his message are relevant and life transforming. In a day when the tribulations of our society are increasingly overwhelming, Daniel is challenging the church to rise up and make Christ bigger by lifting His praise upon the earth. His songs have become heart-felt anthems of worship.
Daniel's journey into music started in 1991 as a member of the then youth band of The Redeemed Evangelical Mission (TREM) Headquarters Obanikoro. He went ahead to join the main choir of the church (The Evangel Voices) in 1992 where he is still committed till date as a lead singer and a worship leader. He has worked with several artistes as backup vocalist for stage performances and studio recordings, and has performed in countless conferences and concerts.