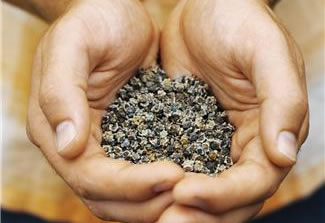 A true revelation of God's Word is the single most important element of a victorious Christian life. There are a total of forty-four verses in the New Testament where the Greek word was translated 'seed'. To conceive and give birth to the miracles you need, you must first plant God's Word like a seed in your heart. There has only been one virgin birth, and the birth of your miracle won't be the second.
I constantly meet Christians who pray and believe for God's intervention in their lives, but remain frustrated with the results. It's because they are missing the seeds of conception; they just don't know God's Word. In Mark 4, the Lord taught three parables which illustrate that the Word is to the Kingdom of God what a natural seed is to a harvest. The first of these parables, the story of the sower, is the key to unlocking all the Word of God (Mark 4:13). Our hearts were created by God to bring forth fruit when His Word is planted in them.
Just as a seed has to remain in the ground over time to germinate, so the Word of God has to abide in us. I cannot tell you strongly enough how important it is that you know God's Word and that you plant the seed of His Word in your heart long before you need the fruit of the harvest. It could mean the difference between prosperity and poverty, or even life and death. So, make this year your personal Year of the Bible and build a sure foundation in your own life. It will be the best decision you have ever made and you will be an OVER COMER.
This article was contributed by iamsheunski@yahoo.com