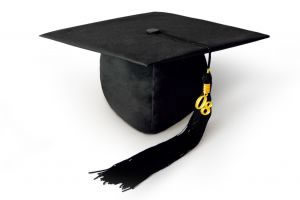 I am entirely grateful to God for His Grace and favour upon my life. I graduated from university in Dec 2009 with a second class upper degree. I didn't have problem with my results but due to some hiccups from my department, I didn't get to go for NYSC until June 2011. By that time, many of my mates whom I had graduated with had completed their service and gotten jobs. I tried not to let that discourage me and I just told God that when I was done with service, I didn't want to have to look for a job.
In April 2012, three months before my service year was over, God told me categorically that I was going to work in a bank. I struggled with this at first because I'd heard all the stories about bank jobs, but He said whether I liked it or not, the job He had prepared for me was in a bank. At this point, I accepted it in a manner similar to Mary's 'Be it unto me' moment. I got back home in July 2012 and began filling out various job applications. After I'd been home for a month without any concrete feedback from any company, people around me began to fret and started trying to call their contacts here and there. I wasn't moved by all this because I knew what God had told me.
On one of the Sundays in October, Big Daddy led the church in a fervent prayer session. During that session, I told God that I had rested enough and I was ready to start work. I said that I wanted to be contacted that week and then start in November. I left church expectant.
On Tuesday that week, I received an email from an international bank inviting me to write a test "sequel to my expectation". I was a bit confused at first because I couldn't remember applying to them but I decided to go anyway. The test was scheduled to hold that Thursday.  When I arrived at the venue, I saw six of my classmates from school there to write the test as well. They had all received similar emails. Apparently, the bank had gone to our school and asked for the list of people in my department who finished with First Class and Second Class Upper degrees.  They had ALL longed finished service and had gotten jobs. In fact, they were all coming from work. I felt a bit intimidated by this but I shook it off and reminded myself whose daughter I was.
To cut the long story short, I was called back for an interview the following week after having passed the test and it turned out that none of my classmate that I wrote the test with passed! After a series of interviews, I was selected to go to their training school in November; the month I'd told the Lord I wanted to start work.
I not only passed training school, but finished among the top in my class and was selected by my colleagues to give a speech at our graduation, in front of the CEO and other top executives.
I started work on the second of January this year. But my testimony doesn't end there. God didn't stop at giving me a job, but also put me in one of the best and stress free departments in the bank. My job is interesting, the people are wonderful and I close at 5pm. I am literally the envy of my peers.
I return all the glory to God for His Love and Grace upon my life. I'm grateful because I know it will only get better.