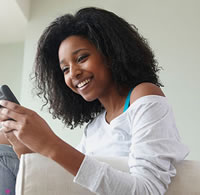 You can now give your offerings, pay tithes and make special donations online using your mobile phones, tablets, notebooks and laptops.
This safe and easy to use service is provided by First City Monument Bank Plc (FCMB), a full service banking group with the vision to be the premier financial services group of African origin.
You do not need to have an account with FCMB before you can make your payments. Click here to make your payment.
You can also pay your Tithes and other donations directly into our bank accounts, either by cash or direct transfer through online banking using the following details:
Payments for Cathedral of His Glory
Bank: Access Bank Plc, Toyin Street, Ikeja, Lagos
Account Name: TREM Cathedral Account
Account Number: 0018068795
For Donations During KLWC
Bank: Stanbic IBTC
Branch: Maryland
Account Name: TREM HeadQuarters
Account Number: 9201430082
For Tithes, Offerings,Pledges, Vows, etc.
Bank: Access Bank Plc, Toyin Street, Ikeja, Lagos
Branch: Ikeja
Account Name: TREM Collection Account
Account Number: 0018068805
NB: To ensure proper documentation, please attach a copy of your teller or proof of transfer, to your tithe slip (for tithes) or a note specifying the type of donation or pledge, and drop it in the tithe box or offering bowl. Thank you!
Paypal is the world's largest, easiest and safest way to make payments online and you can now pay your Tithes and other donations to TREM through PayPal.
Payment currency is in US Dollar so if you are not paying in US Dollar, simply use your best judgement to determine a suitable exchange rate from your currency to the Dollar, and fill in the appropriate amount in the box provided. Click on the Donate button below to make your payment.