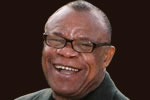 Bishop Walter Chikadibia Mbamara was born to Late Mr. Mathias and Mrs. Joy Mbamara on August 1, 1947, in Owerri – Ezikala in the present Orumba South Local Government Area of Anambra State. A cultured man of God of repute, Walter had his primary education in Owerre- Ezikala. His dream and enthusiasm to have a straight course education was dashed when he lost his father early in life. There was no immediate relative to continue the payment of his school fees and upkeep. He was not deterred as he quickly engaged in petty trading in provisions. Again, this was short-lived due to the Civil War. The ebullient and youthful Walter soon enlisted in the Biafran Army, and fought in the war that lasted from 1967 to 1970.
After the war, he secured employment with the Palm Produce Enterprises as a Produce Clerk. While basking in his new found vocation, God came knocking at the door of his heart. He got born again in 1972 in the United Church of Christ (UCC), and received the call of God in 1974. He was later to move to Omoba in the present Isiala Ngwa North Local Government Area of Abia State to serve under then Pastor Peter Dibia (Now Rev. Peter Akuvuo). He received an in-house training at the Circuit Headquarters in Aba and served in a number of branches in the East. Rev. Walter served as Pastor in the United Church of Christ from 1974 to 1980, touching lives.
When TREM was founded on January 4, 1981, Bishop Walter identified with the new ministry. He later proceeded to a ministerial training at the famous Trinity College of Ministerial Arts (TRICOMA) in Aba where he obtained a Certificate and Diploma in Theology. He has since attended management and leadership training programmes and seminars at home and abroad. Rev. Walter has a Master's Degree in Ministry in World Missions from College for Global Deployment, Vancouver, Washington – U. S. A.
He was the pioneer Pastor of Amukoko (Now Ojo Road) branch in 1981. Soon after his ministerial training, he was posted to Aba in 1982, and has planted two branches in the area. Apart from planting many other TREM branches in Lagos and South-East Zone, he built a parsonage where he lives with some other assistant pastors and workers. Bishop Walter Chikadibia Mbamara is both a visioner and vision encourager, whom God has been using to raise men of God in TREM and outside. He is a peace maker, a nobleman, obedience personified, humane, and compassionate. He is unassuming, resourceful, gentle, temperate and always disposed to imparting lives. He is an author and lover of sports especially football, wrestling and boxing and analyses same like a trained tactician.
Bishop Walter is happily married to Rev. (Mrs.) Nnenna Mbamara and they are blessed with three children; Amarachi, Chidike and Anurika. His ordination as Bishop is an acknowledgement of his numerous achievements. Bishop Walter was the Zonal Coordinator of Lagos Zone of TREM from 1984-1996, the Zonal Coordinator of South East Zone 1997­2004, and a Senior Lecturer in God's Army Bible College. A National Coordinator from 2004 till date, he also serves as Member, Board of Advisers; Board of Trustees and Board of Governors of God's Army Bible College. He is an Executive member of the Pentecostal Fellowship of Nigeria (PFN), Lagos chapter.